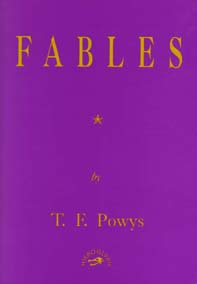 "It is a somewhat curious venture of the mind - but one that is not altogether unprofitable - to contemplate how soon a year is gone, two years and then three, and so onwards - and it was lucky for Mr. Thomas that, after five years were passed, owing to the weather on that day, his burying was remembered by the sexton.
" 'Twas a windy day, and I do mind 'en," said Sexton Potten to his son John, who was old enough to help to bury the folk. " 'Twas a wild, windy day when Mr. Thomas was buried. A great tree was blown down, and 'tis the wood from 'en that we do burn still. Farmer Told's trap were overturned by a brave gust as 'e did drive round corner on Madder Hill - his leg were broken, and old Bess did say she wished 'twere 'is neck...."
Mr. Thomas had been buried ten years when his relatives, seeing the prospect of better cheer further away, left Madder, without troubling themselves to take a last farewell of the grave. They might have done so had there been time, but there was the furniture to pack and anything else they considered of value - even a plank of rotted wood that lay under the nettles was not forgotten - and so there was no time left to go to the churchyard and take a last look at the grave."